Send Inquiry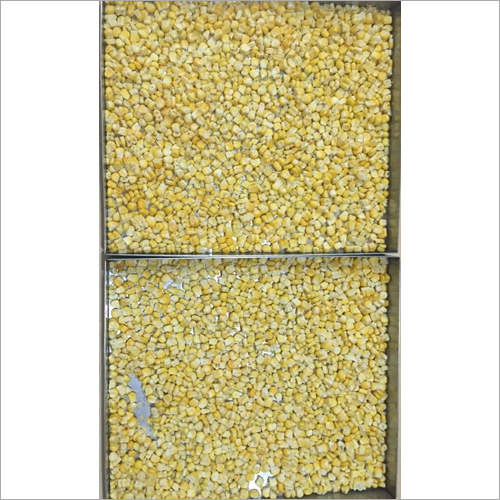 Price And Quantity
1000 INR/Kilograms

50 Kilograms
Product Specifications
As per requirement Kilograms (kg)

A

Other

Organic

India

Normal
Trade Information
400 Kilograms Per Day

1 Days

All India
Product Description
Corn that has been dried to reduce its moisture content is referred to as dried corn, corn kernels, or maize. With the help of this preservation technique, maize may be kept for long periods of time without going bad and is frequently utilised in a variety of culinary applications.
Harvesting mature corn cobs and removing the husks and silks are necessary steps in the drying process. Then, either manually cutting them off or with the use of specialised equipment, the corn kernels are separated from the cob. The split kernels are then spread out to dry in a thin layer.
In the past, maize was dried via air drying, which involved leaving the maize kernels to dry naturally in the sunshine. It could take several weeks to finish this procedure and it needs warm, dry weather. Mechanical dryers are frequently utilised today because they offer controlled heating and ventilation to quicken the drying process. Depending on the desired moisture content and the particular needs of various maize varieties, the drying temperature and duration vary.
Compared to fresh corn, dried corn has a reduced moisture content, making it less prone to deterioration and microbiological growth. As a result, the maize has a longer shelf life and can be maintained for months or even years provided it is kept in a cool, dry environment.
There are numerous uses for dried maize. It can be crushed into cornmeal or corn flour, which are necessary components in numerous recipes for baked products like cornbread and tortillas. Additionally, it can be dehydrated and added to stews, casseroles, and soups. Popcorn made from dried corn can be made, and it can also be included in snack mixtures. It can also be ground into grits or polenta, offering a flexible foundation for savoury meals.
Dent corn is a common variety of dried corn that is widely used for industrial, cornmeal, and animal feed applications. The prominent dent that appears on the top of each kernel as it dries gives dent corn its name. Large amounts of this cultivar are frequently dried for commercial use.
While maintaining its nutritional content, dried corn offers the ease of long-term storage, but it should be noted that the drying process may result in minor variations in texture and flavour compared to fresh corn. However, dried maize continues to be a useful ingredient that is frequently utilised in both domestic and industrial food production.
FAQ
1. What is dried maize?
Ans - Dried corn is a food item created from dried corn kernels, either naturally or with the use of a dehydrator. It can be used to provide a variety of meals flavour and texture.
2. What distinguishes regular corn from dry corn?
Ans - Regular maize typically comes canned or frozen and needs to be further processed before use. The preparation required to use dried maize in recipes is minimal.
3. How should I keep dried maize in storage?
Ans - Dried maize should be kept in a dry, cool environment in an airtight container. For optimal effects, use it within six months of purchase.
4. How do I prepare dried maize?
Ans - Depending on the recipe, dried corn can be cooked in either water or oil. Seasonings like salt, pepper, and garlic can also be added.
5. Is dried maize a wholesome food?
Ans - Dried maize is a wholesome food with a high fibre, vitamin, and mineral content. Additionally, it is a long-term supply of carbs.
Enter Buying Requirement Details