Send Inquiry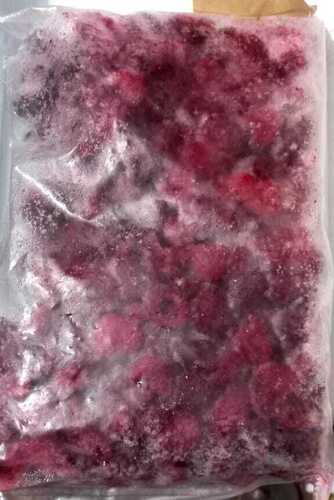 Price And Quantity
150 INR/Kilograms

100 Kilograms
Trade Information
100 Kilograms Per Day

7 Days

All India
Product Description
The juicy sacs or edible seeds found inside pomegranate fruits are called arils. Small, round, and often reddish-pink in hue. The pomegranate's peel, rind, or covering protects the seeds inside the pomegranate arils.
The pomegranate is normally sliced open horizontally or vertically to extract the arils. The arils are easily separated from the surrounding pith and membrane once the fruit has been cut open. Each aril has a tiny seed inside, which is encased in a viscous, luscious pulp.
The flavour of pomegranate arils is distinctively sweet and sour. They have a light crisp texture and a reviving blast of juiciness. In addition to being adored for their delectable flavour, the arils are renowned for their nutritional advantages.
Pomegranate arils can be eaten on their own as a snack or added to a variety of dishes.
Pomegranate arils can be consumed in the following ways:
Salads: To add a pop of colour, texture, and sweetness to green salads or fruit salads, sprinkle pomegranate arils on top. They go well with a range of salad items, such as citrus fruits, cheese, and greens.
For desserts including cakes, pies, tarts, puddings, and ice cream, pomegranate arils can be used as a garnish or topping. They enhance the sweet delights' aesthetics and flavour.
Yoghurt & Parfaits: To make a delectable and nourishing parfait, mix pomegranate arils into yoghurt or layer them with oats, almonds, and honey. The arils give the dish a crisp, refreshing touch.
Beverages: To add a bit more flavour and aesthetic appeal to cocktails, mocktails, or infused water, pomegranate arils can be used as a garnish. They can also be added to smoothies or used to produce pomegranate juice.
Pomegranate arils can also be used in savoury dishes like sauces and dips. To go with foods like roasted meats, grilled vegetables, or shellfish, they can be used to make sauces, dressings, or salsas.
During the pomegranate season, which normally lasts from late summer to early fall, pomegranate arils can be found at stores. However, if fresh pomegranates are not easily accessible, bagged pomegranate arils are frequently found in the produce aisle or frozen department of grocery shops.
Pomegranate arils are a nutritious addition to your diet because they are not only delicious but also loaded with antioxidants, vitamins, and minerals. They are a versatile component to accentuate both sweet and savoury meals due to their vivid colour and juicy nature.
FAQ
1. What exactly are pomegranate arils?
Ans - The juicy, palatable seeds inside the tough, red pomegranate fruit are known as arils.
2. How should I cook pomegranate seeds?
Ans - Cut the pomegranate in half, then use a spoon to remove the seeds into a basin. Although it takes more time, you can also score the fruit first.
3. How should I consume pomegranate seeds?
Ans - They can be consumed as a snack or added to smoothies, salads, yoghurt, and other dishes.
4. How nutritious are pomegranate arils?
Ans - Yes, pomegranate arils are a great source of fibre, vitamins, minerals, and potassium. Additionally, they might lessen inflammation and combat cancer.
5. For how long are pomegranate seeds viable?
Ans - When properly stored in a cool, sealed container, pomegranate arils can last for one to two weeks.
Enter Buying Requirement Details
Other Products in 'Dried Fruits' category